About Null Device
For over two decades, Null Device has been producing electronic pop music. Or at least, that's what they tell people. In truth it's never been that straightforward. Oh, sure, they've always kept pop hooks and big synthesizer riffs at their core, but they've also written songs in arabic and count a full-time cellist among their members.
So there's that.
Described by the press, with varying levels of vagueness, as "buoyant", "sleek" and "textured", Null Device pulls in a lot of different influences. Sure, there's classic 80's synthpop, as expected, but there's also a love for reverb-soaked shoegaze, jangly dreampop, "Madchester"-style dance-rock, and occasionally a dose of ebullient Bollywood. It's cohesive enough that they can move from one song to the next without giving anyone cognitive whiplash, yet diverse enough to appeal to anyone from millennial chillwavers to gen-X rave kids to former 80's goths.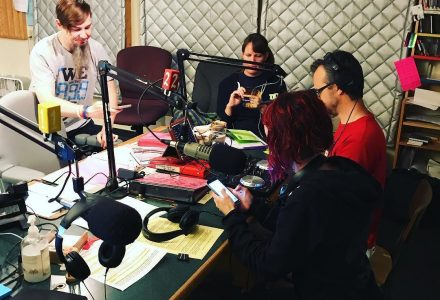 Something Wonderful (Music) with Eric Oehler 01/28/2019 08:00PM to 11:00PM Null Device "Mister Plooooooowwwww" from (as yet unreleased) (2016) KNOWER "Hanging On" from life on KNOWER The Dhol Foundation "catch me if you can" from Basant on ECC Records seba & Ulrich Schnauss "M7" from Snolflingor EP Anodyne Industries "A Fire Alight In Memory" from Mirai - EP on Onset Audio Glass Apple Bonzai "What's Your Vector, Victor?" from Fire in...
Read More "Playlist, Something Wonderful, 2019-01-28, WORT-FM"
Well, that was...a year. Politically turbulent and stressful, that's for sure. We didn't release a lot this year, just a single and a compilation track. Which we're super pleased with, don't get me wrong, but it seems like we haven't done much. And that single raised some decent money for...
Read More "State of the Device 2018"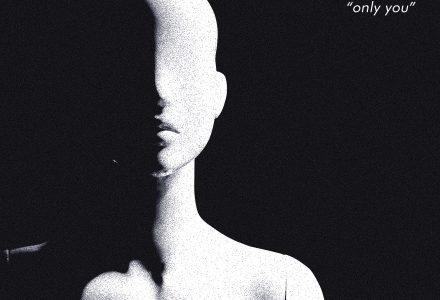 We're pleased to announce the release - slightly earlier than expected, but whatevs - of our version of Yazoo's "Only You." All proceeds will be donated to Lambda Legal Defense, an LGBTQ+ advocacy group. https://nulldevice.bandcamp.com/album/only-you
Read More "Only You. And Everyone Else"