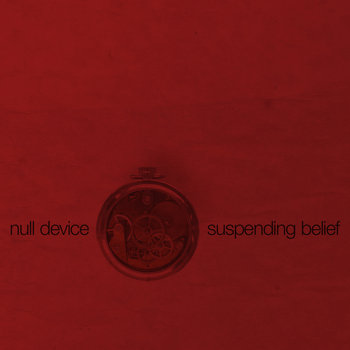 Null Device's 4th full-length album, featuring more of their experiments hybridizing various electronic musical styles with classical traditions from around the world.
Credits:
© 2010 Null Device
Null Device is
Eric Oehler : Vocals, Studio Geekery, Strings, Percussion
Eric Goedken : Lyrics, Additional Vocals
Jill Sheridan : Backing Vocals, Keys
Elizabeth Scheef : Dumbek, Cello
Chuck McKenzie : Bass
With assistance from
Raya Wolfsun : Arabic and Classical Greek Vocals
Dan Clark : Backing Vocals
Lane Burns : Backing Vocals
Recorded and Mastered at Submersible Studios, Madison. Additional engineering by Nori Schmoldt www.submersiblestudios.com
All songs © 2010 Oehler/Goedken except "Many Forms" (Oehler/Merenkov), "Blades of Grass" (Oehler/Goedken/Merenkov) and "Fearful Symmetry" (Oehler). All songs published by Null Device Media Industries (ASCAP). Produced by Null Device.
www.nulldevice.com
www.nilaihah.com