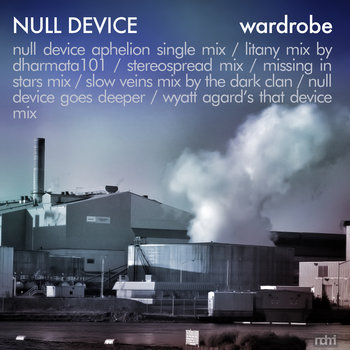 Single, with many remixes!
Mixes by Dharmata101, Stereospread, Missing In Stars, Wyatt Agard, and of course The Dark Clan.
(Plus two new Null Device mixes)
Credits:
Null Device is:
Eric Oehler
Eric Goedken
Jill Sheridan
Kendra Kreutz
"Wardrobe" appears in various forms on "Perihelion" (2013) and "Aphelion" (2014). Oehler/Goedken.
Cover photo by Richard Oehler.